A China Professional Packaging Supplier
Major Custom Industry Co. Ltd. is proved to be a reliable partner as a leading one-stop packaging supplier since its establishment. As a professional manufacturer and exporter of packaging, we provide one-stop packaging providing services from assisting in designing, sampling, producing, and quality checking to air or sea shipping.
Our company customized production of various cylinder box packaging, gift box packaging, paper bags and other paper packaging has been used by many brand clients, widely used in cosmetics packing, jewelry packing, clothing packaging, electronic products accessories box, pencils boxes, candles packaging, and other product packaging. High-end customized packaging of exquisite products, highlighting the logo brand of customers, improves brand awareness. It can effectively enhance the brand label image, enhance the added value of customer products, expand the market and promote sales, with a great spontaneous advertising effect. Unique packaging design can effectively attract consumers'attention, enhance customers' experience of opening packaging, and protect products from damage in transit.
With completed facilities and skilled workers, Major Custom becomes a professional plant and packaging supplier in producing various types of packaging, such as: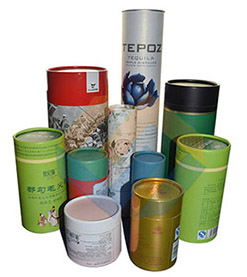 Paper round box
From custom crimping ends round paper box, flat ends tea can, big round flower box, small candle jar, to wine tube box. We can make special round paper boxes such as cosmetic paper tube packaging, food-grade tube boxes with aluminum film or PE film on the tube inside, and window tube boxes with clear PVC or PET window on box cap or tube body.
Corrugated cardboard mailer box

From custom mailer boxes, mailers with zippers, insulated carton boxes, and waterproof cartons, we can produce different kinds of corrugated mailer boxes, some with our exclusive technology. With auto-machine production, we accept large bulk orders.
Paper gift box

From simple tuck box, recycled corrugated shipping box to luxury jewelry box, from lid & bottom structure box to clamshell box, shoulder box, drawer box, collapsible box and magnetic box, even hexagon or heart-shaped box, and round box.
Paper bag
From disposable fruits and beverage kraft paper carrying bags to apparel, shoes, and gifts packaging bags of fancy paper. We just produce premium paper bags as luxury as clients can imagine and design.
Providing OEM and OEM services, Major custom has top R&D ability, powerful production capacity, and patient service team to provide clients satisfy products and good service, finally decorating clients' products into the market outstandingly and increasing brand awareness.
As a professional packaging supplier, the company has an efficient sales service team, professional engineering, and technical team. Always ready to provide customers with free, efficient, and high-quality services. The passionate international sales team always keeps vigor, communicates patiently with customers, and pays attention to details. Summarizing the types of customer needs according to the general needs of customers gives professional guidance. And suggestions to customers and help them build the ideal packaging in their minds. Our cylindrical box and gift box engineers have more than ten years of experience in packaging design. We can customize the size and type of box according to the different requirements of customers. According to the customer's needs, make the exclusive color samples that the customer wants correctly. Sometimes the customer is not satisfied with the details of some samples and needs to be adjusted. The engineer can record them and improve them in the process of mass production.
Sometimes customers' products need some additional small accessories decoration or necessary accessories with good protection or decoration products. We can also help customers purchase in China, assemble, and send to customers. Also sometimes the customer is not familiar with international freight forwarding. We can also help the customer contact our long-term cooperation freight forwarding experts. Plan low-cost and fast modes of transport for customers. Helping customers arrange shipping, air transport, until the delivery of goods to customer warehouses or doors. Through professional and efficient services, to provide customers with a good one-stop shopping experience.
Our customized packing boxes can adopt a series of surface treatment processes. Such as stamping, bumping/concave, UV, gluing, embossing, flocking, etc. To meet the different needs of customers rich design and produce unique and diversified packaging products. We have a wide range of paper materials for customers to choose from. Including kraft paper, copperplate paper, gold cardboard, silver cardboard, cardboard, pearlescent paper, embossed paper, leather paper, and other special paper. Rich bronzing color materials and various colors of ribbons, and hooks for customers to choose from, to ensure that customers can design their own unique personalized packaging. Try our best to supply the best quality packaging to achieve your goals and build good long terms of partnerships with the client.
Our company/factory is located in Shenzhen. Due to increasing demand, we established our Guangzhou factory in the year 2018.
Working regulation
We try our best to build ourselves into a trustable box manufacturer for forever cooperation, request employees to do that:
1. Quick reply [email (major connectors, in terms of long-term contact and real-time coordination respectively), Whatsapp or WeChat or other apps]
2. Quick Sample Production Time
3. Free or the cheapest shipping fee for samples
4. Quick Mass Production Time
5. Premium Quality with Clean Condition
6. Cheap and Affordable Price
7. Secure Packing
Due to nice quality and competitive prices, Major Custom gains and maintains a good reputation among clients from overseas and domestic clients.
Enterprise mission
Focus on the printing and packaging market, through the provision of high-quality products and services to continue to create value for customers, to help customers improve brand awareness, expand the market
Corporate vision
Through professional technology, good management, efficient operation, control of production costs, unremitting efforts to become a customer trust, staff happy work, social respect of the leading domestic and international well-known printing and packaging enterprises
Core values
Customer First, Quality First, Continuous Innovation, Collaboration, and Win-win
Valuable Clients
Since its foundation, Major custom has built long-term cooperation with brand clients. Such as Amica, Buddy, Cedeco, Charriol, Chow Tai Fook, Huawei, Medina Skin, Mercedes-Benz, Omega, Polo .etc. It wins a high reputation from them. In the future journey, Major Custom will keep improving service and providing premium packaging to clients around the world. Helping clients increase their market share and erect good brand effect, growing with our clients. And we warmly welcome new partners to join us!