Shown above is a hot-selling product, natural and environmentally friendly, compostable paper deodorant stick jar. The paper deodorant stick container box is an environmentally friendly paper can that can hold oily body care products. We know that paper materials are the most successful and lowest cost recyclable materials. Paper materials are carbon neutral in nature and are part of the life cycle. So paper packaging boxes are the most sustainable packaging materials. We use 100% food grade paper pulp to produce this body care package, which is compostable, biodegradable, and recyclable. Our deodorant packaging tubes made of paper materials are free of phthalates and other chemicals present in plastic packaging boxes. This is a huge advantage, which has greatly attracted the attention of people who pursue natural environmental protection and health.
We use food grade white cardboard tube as the main tube of the deodorant stick container. The face paper is 157gsm art paper, which can be arbitrarily designed by color printing customers. The inner surface of the paper can have an oil barrier by covering with a layer of almost transparent wax film or PP film. It can package products such as shea butter, balsam, anhydrous (anhydrous/glycerin) cream blush, lotion stick, and solid perfume.
Paper tube bottom plate are pushable. So consumers can use their index finger or thumb to gently push the deodorant stick upwards until they have used up all the products in the paper can. The entire paper tube is very strong and durable. The push up tube jar is very suitable for children and the elderly because paper tube has no sharp edges. This paper environment-friendly extruded deodorant cream tube is an ecological and sustainable alternative to plastic packaging!
Biodegradable paper eco-friendly deodorant stick container packaging tube
The size of the deodorizing paper deodorant stick container cans can be customized at will. You can customize the deodorant paper tube sticks with capacities of 7g, 14g, 25g, 60g, 75g according to your needs. Push up tube box size vary as below based on volume:
0.3oz / 7g deodorant stick:  tube size 21mm Diameter x 70mm Height
0.5oz / 14g deodorant stick:  tube size 24mm Diameter x 76mm Height
1oz / 25g deodorant stick:  tube size 27mm Diameter x 86mm Height
1.5oz / 35g deodorant stick:  tube size 32mm Diameter x 95mm Height
2oz / 60g deodorant stick:  tube size 38mm Diameter x 93mm Height
2.5oz / 75g deodorant stick:  tube size 38mm Diameter x 120mm Height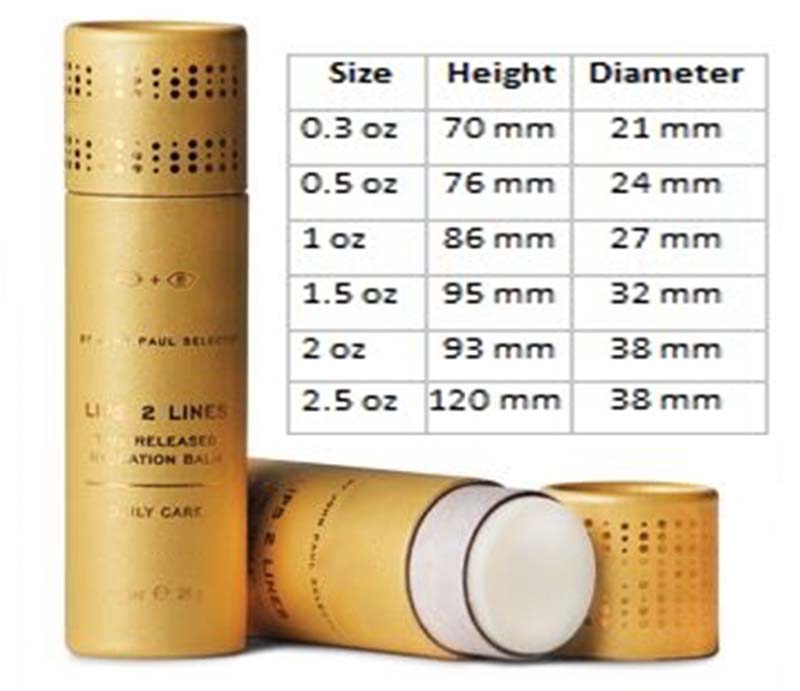 If you need to customize this compostable, biodegradable and environmentally friendly deodorant tank, please contact us by email. We can draw design box models to you according to your needs. Before producing large goods, we can make color samples and send them to you for confirmation. After the sample meets your packaging needs, mass production begins.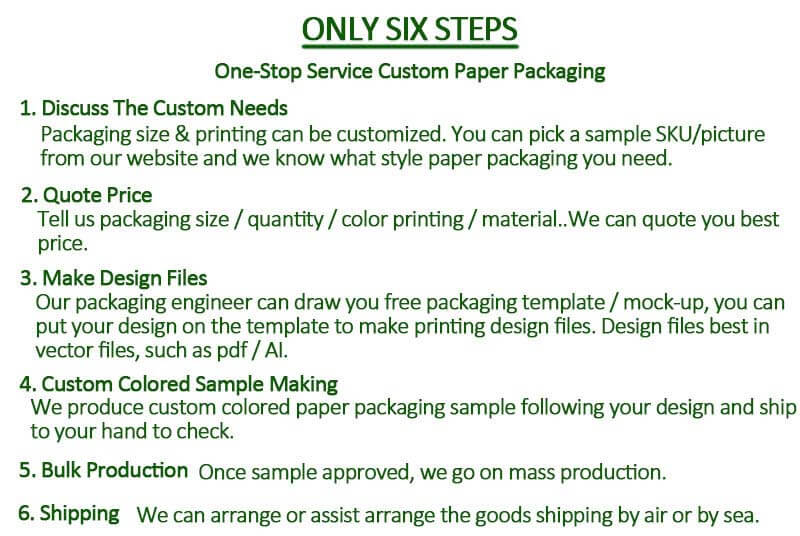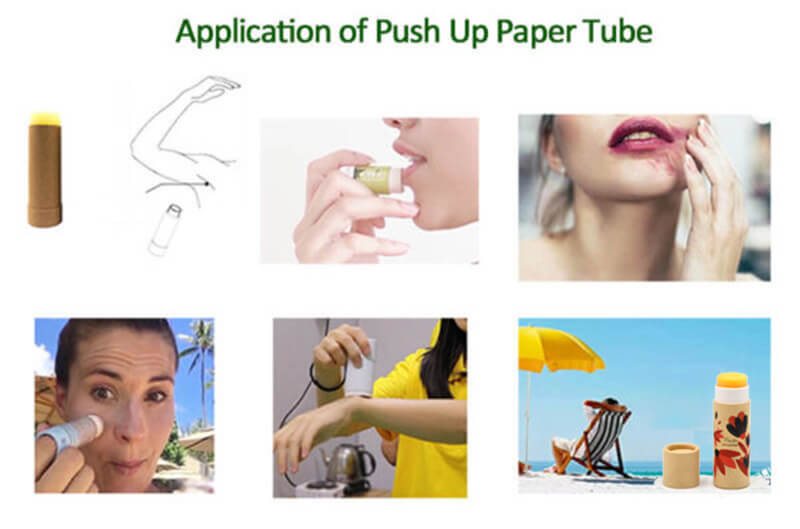 Same type products: cheap lipgloss tubes; lip gloss empty tubes; empty lip gloss tubes
Summary
Author Rating





Brand Name
Product Name
100% biodegradable packaging push up deodorant stick container cardboard tubes
Price
Product Availability